MMI-2 International Research in Havana, Cuba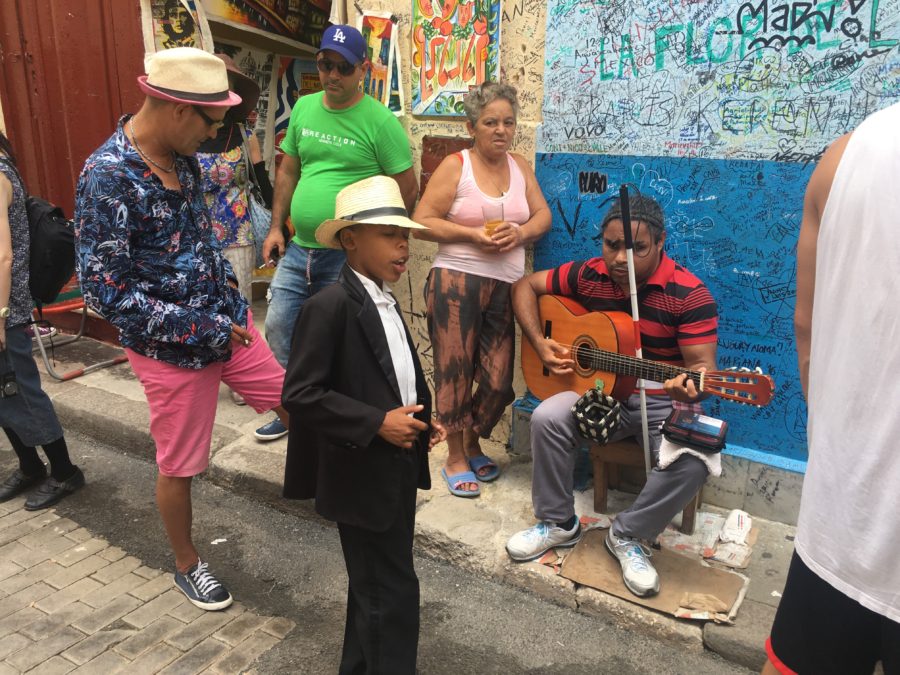 With the opening of the Cuban borders due to an initiative by the Obama administration, MMI-2 International Research recently had an opportunity to travel to Cuba with our sister company. This initiative made it possible for MMI-2 to experience the culture and people of Cuba and discover the perceptions we have in the US are no longer the reality of this absolutely beautiful country.
The people of Cuba are some of the friendliest people in the world with a unique outlook on life. A few of the highlights we experienced were the delicious food, the classic American cars, the nightlife with the clubs and salsa dancing, the smooth rum and the "café Cubano coffee".  One observation we made was the Cuban people have not been taken over by technology like almost every other country in the Western hemisphere. We did see a lot of young adults with cell phones, so throughout the week just out of curiosity we asked what they used them for. The majority use them solely for video games and listening to music. Old town Havana is rich with historic forts, museums and beautifully restored architectural buildings. Just a side note, throughout the week we noticed the shoe of choice for most of the Cuban men were Pumas.
Contrary to popular belief, the Cuban people do have conflicting opinions about their government; the difference is these opinions are not publicly discussed. A couple of days we actually took to the streets and did some inquiring as we came upon small groups of people going about their daily lives. We learned the Cuban people are generally quite interested in American politics, particularly the upcoming presidential election, with Hillary Clinton being the favorite in the groups we polled. When asked if they would describe the quality of life in Cuba as very good, good, bad or very bad, the most common answer was "good". When asked about the politics of their country there were some residents who spoke freely, but more commonly those who would wave us on while repeatedly stating "no mas".
I have to wonder with the increased relations with the US and other countries will Cuba become just another island with a Starbucks on every corner, five star hotels extending the entire coastline and strip malls every few miles.
In conclusion, we look forward to the opportunity to return with the hope of learning more about the people and culture of Cuba.
To view our trip from Havana, Cuba click on our video below.
Marquis McNeil
MMI-2 International Research
marquis_mcneil@mmi-2.com